Why Is Cloud Backup Essential For Business? | All you need to know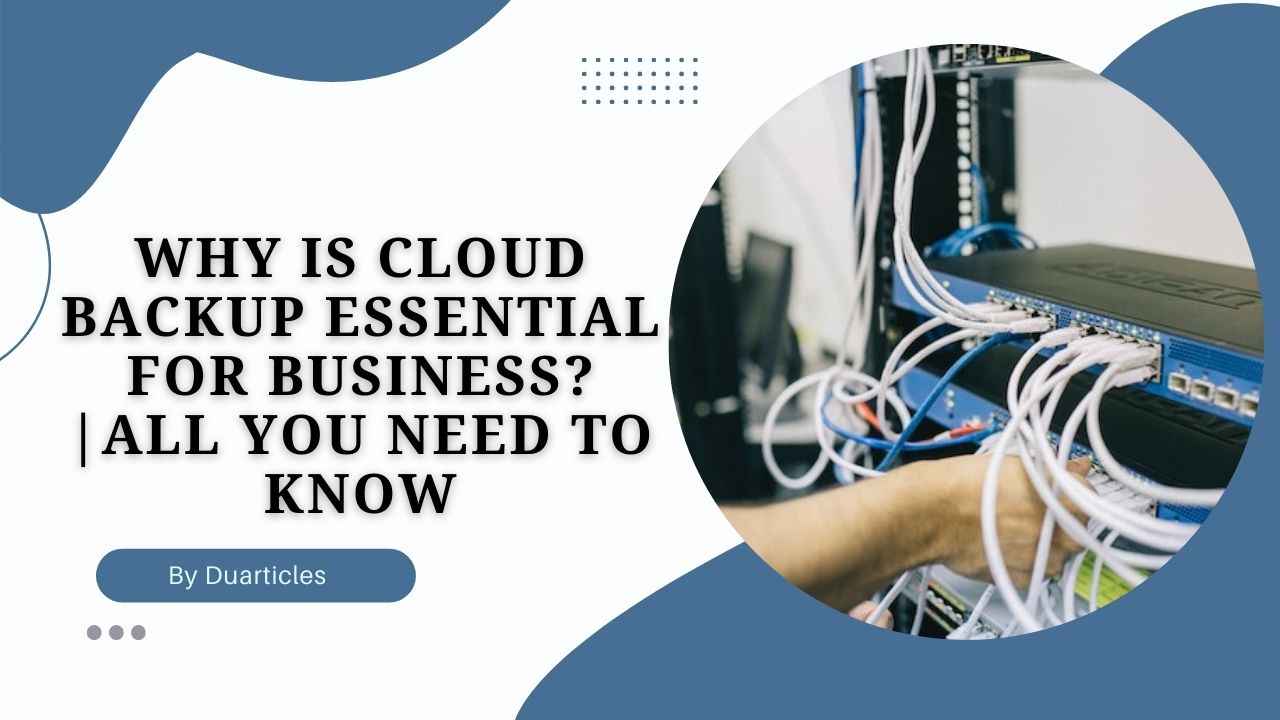 A process for transferring a copy of a physical or database to a secondary, off-site location for protection in the event of equipment collapse or disaster is known as cloud backup, also known as online backup or remote backup. The main goal of cloud backup is information security. Cloud backup solutions for business have established themselves as an adequate substitute for conventional backup techniques over time. A third-party service provider typically hosts the secondary server and data storage systems and bills the backup client based on the amount of storage space or capacity used, the amount of data transmission bandwidth, the number of users, the number of servers, or the frequency of data access.
Due to these solutions' cost-effectiveness, flexibility, and on-demand scalability, an increasing number of enterprises are increasingly adopting cloud-based platforms.
What makes it efficient
Compared to doing an internal backup operation, it is more cost-effective. It is simple to locate a backup system that is both affordable and efficient. Additionally, especially for small enterprises, it is more cost-effective than establishing and maintaining an internal backup service. One of the main advantages of cloud backup is the capability to scale up or down based on your business's unique growth trajectory.
It is simple to set up and accessible at any time, anywhere. Accessibility of cloud backup anywhere with internet availability makes it a good decision for an organization. It offers sophisticated and reliable protection against online threats in the event of an on-site data breach or system loss; it also guarantees the safety of vital data stored at a remote location. The top cloud backup services offer the highest level of data security.
All about The Cloud
Cloud or "cloud computing" is the on-demand, pay-as-you-go distribution of computing resources and services through the internet. The "cloud" refers to shared resources and services that store, handle, and process data accessible online. By using cloud computing, you can do away with the needless expenses incurred by setting up and maintaining on-premises IT infrastructure.
In the data center of an enterprise, a backup application copies data. It saves it on other media or a different storage system for quick access in a recovery emergency. For many businesses, cloud backup acts as their off-site storage space. In a business, if the company maintains its cloud service, it may own the off-site server; but, if the company chooses a service provider to operate the cloud backup environment, the chargeback procedure would be comparable.
How does Cloud Backup work
Data is structurally copied into a different or externally hosted cloud-based server as part of cloud backup. To achieve this, an IT environment must first install cloud backup software before setting up a cadence whereby an updated duplicate of your data is made and kept on the cloud backup provider's behalf. Most of the time, these backups happen automatically and often to guarantee the highest level of data protection.
The backup procedure essentially comprises moving data from the production site to a remote storage system where it may be quickly retrieved for DR needs. Due to its great flexibility, simple setup, and on-demand scaling, cloud backup systems are popular among businesses for this use.
Before setting up a cloud backup procedure, you must pay for your cloud backup service. Install the software in your IT system after that. Next, decide which programs, files, and folders to backup. Your cloud backup solution is ready for use after the configuration is finished. Most cloud backup services let you schedule backups, work with backup data, manage bandwidth allotment, and add additional files. You won't need to worry about the backup procedure once you've customized your cloud backup service. With little input from you, all data will be continuously and automatically backed up.