What Does Pending Mean on Snapchat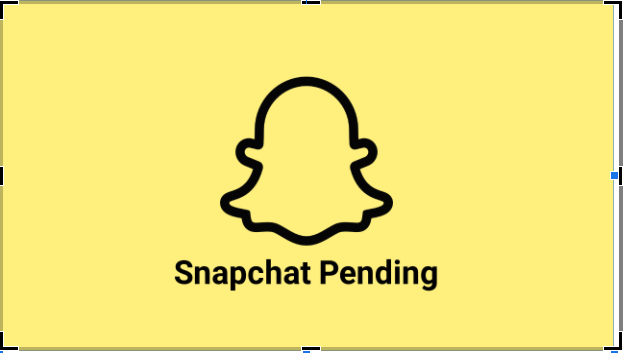 What does pending mean on snapchat? We have discussed here all causes of it and possible solutions to resolve this issue.
In recent years social media has gained popularity and Snapchat is one such platform, it is one such platform that is used by maximum people Using social media. as more and more people are spending time on the internet, Snapchat has become a platform that is preferred by the majority of people. With its unique challenges and new trend, and it is used by many mainly by young adults. But at times the users face the issues of "pending chat".
You can choose from a variety of social media marketing tools the right fit that can enhance your business to a better level.
Also Read: What does X mean on snapchat
What Does Pending Mean on Snapchat?
In simpler terms, it means that a private msg, chat, or snap has not been sent on Snapchat. There can be multiple reasons for this error, one possible explanation could be that the other person has not accepted your message or snapped.
Sometimes the issues get resolved once the person accepts the message or snaps, or there can be other reasons for such errors. Let's learn in detail what causes such errors and what should be done to resolve the problem.
Pending on Snapchat usually appears under a friend's name, in the chatbox under a friend's name, under the name of the profile, or within a dm or conversation. Let's see why it says pending, the answer to the question is that Snapchat has not been able to read the message. The pending message on Snapchat also means that they will keep on. Sending the message until it is delivered or you choose to cancel the message or snap.
The following can be the reasons for the showing pending in Snapchat.
When a person has not approved your friend request: for the message to be delivered properly the person needs to accept the friend request.
1. If the person has unfriended you
if the person thought of trimming the friend list then. Also the pending is shown in Snapchat. This means the person has removed you from their friend list, now you will not be able to see the stories that they have set private, bit you can only see those which he has kept open for everybody.
2. If the friend blocks you
Another possible reason for the pending shown in Snapchat if a person has blocked you, as Snapchat does not tell you if you have been blocked by a friend. Usually, if someone blocks you, their account is not shown in the friend list. Even if somebody has removed you from their friend list, you will still be able to see all the content that they have set public, but you will not be able to their private stories.
3. If Snapchat is restricted
Another possible reason can be if you have been harassed by someone or if you have violated any privacy policy then Snapchat may temporarily restrict your account, and Your app functionality can be restricted.
4. your tablet or mobile is not online
one obvious reason can be if you are not connected to your server, as Snapchat does not work when you are offline as it Displays waiting to send pending messages in the chatbox. For the message to be completely delivered you need to reconnect your device to the internet connection.
5. When Snapchat is down
if the server is temporarily down or under maintenance, then also it can show pending. In such a case it is but to wait, and let the app do the necessary changes and then try again to send the message or the snap. This will be a problem from their end the most we can do is relax in that situation because the team will take their time to fix it and will bring the best update for us.
Also Read: How to use Snapchat in browser
6. App glitch
if there are some technical issues or bugs, then. Also, Snapchat shows pending in the chatbox. It is helpful in cases so that the internal team could fix the bugs and the app could then run smoothly. It is because the application needs an update and if not done at the proper time it starts to lag or function abnormally due to a bug hence it has to be fixed from time to time.
Privacy being the main concern the application is designed in a way so that it keeps the data safe and also creates a protective layer when it comes to tp the safety of a user of Snapchat.
With many features, it has been catching all the eyes as the updates and naturally, distinguished flavor add to the overall idea of the application.
Check this blog : see who shared your instagram post

What does the blue box or square pending mean?
Well, you might have sent a text to your good friend and might have noticed it turn blue. It happens to indicate that the other person has read your text and the communication is done.
Sometimes you might see when you open the snap it the mark changes to an unfilled blue square.
Still, if you find such a problem do not worry try to follow the below-mentioned hacks to know what is exactly wrong.
1. Connection problem
Check your connection whether it is stable or not because sometimes due to no network connectivity you are unable to access the internet and due to that you might not be able to see the blue tick.
2. App glitch/error
Well, this has been the case many of the times when suddenly the app stops responding well it might be due to some technical glitch from their end which we sadly can do nothing about instead of opening and closing the app several times. So the best would be to wait for the glitch to get resolved and then try to use the app.
Incrementors SEO solutions is a top-notch company that can help your build your business online with great ease.
See pending is relatable hence it is justified with a grey mark and it shows that your friends have not seen your snap yet and the issue is generally from their side so you can now know after reading this article where the problem is and how it can be resolved with great care