5 Tips on When to Hire a Financial Advisor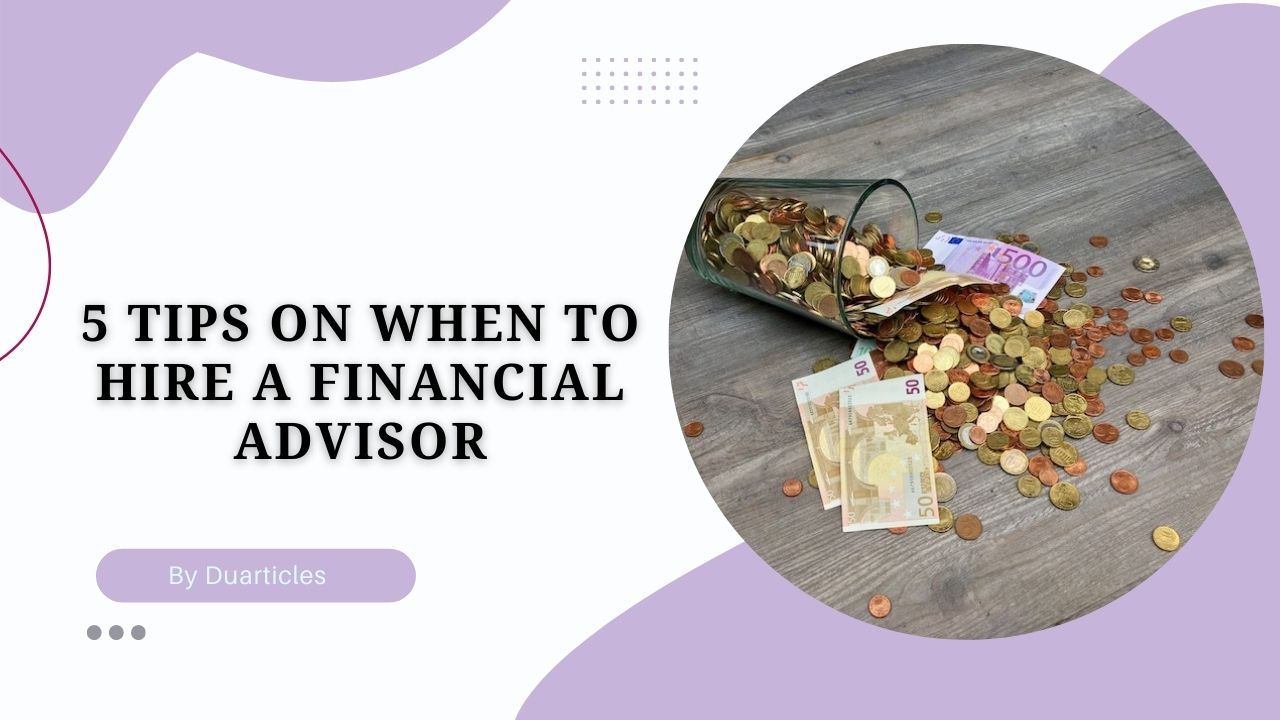 No one should feel ashamed for seeking expert help when it comes to their money. In fact, financial advisors can be helpful in a number of ways, from helping you save for retirement to guiding you through major life changes like buying a home or starting a business.
So how can you know when it's the right time to bring on a financial advisor?
In this article, we'll provide you with five tips to help you decide when to hire a financial advisor. So, stay tuned!
1. When You're Feeling Overwhelmed by Your Finances
If you find yourself constantly worrying about your finances or don't even know where to begin when it comes to creating a budget, then it might be time to seek out professional help.
A financial advisor can help you get a handle on your finances and develop a plan to get you on track.
2. When You're Getting Ready to Retire
If you're getting close to retirement age, it's time to start thinking about how you're going to make your money last. A professional financial advisor may help you create a retirement plan that includes things like investing, Social Security, and income taxes.
A professional financial advisor, you can make sure you have enough money to last throughout your retirement.
3. When You're Going Through a Major Life Change
If you're experiencing a major life change like getting married, having a baby, or buying a home, it's critical to seek out the advice of a financial advisor. These types of life changes can have a big impact on your finances, so it's important to make sure you're prepared for them.
A financial advisor may help you navigate these changes and make sure you're still on track to meet your financial goals.
4. When You Have Investments
If you have investments, it's important to have a financial advisor who can help you manage them. A financial advisor may help you decide when to buy and sell investments, as well as how to diversify your portfolio. Thus,  making sure your investments are working for you.
5. When You're Self-Employed
If you're self-employed, you likely don't have access to the same retirement and health insurance benefits as those who are employed by someone else. This means you need to be extra diligent about saving for retirement and protecting your income.
A financial advisor may help you set up a retirement plan and choose the right insurance policies to protect your income.
Make the Most out of Working with a Financial Advisor
When it comes to your finances, don't go at it alone. Consider using financial advisory services to help you reach your financial goals.
With the help of an experienced financial advisor, you can get your finances on track and ensure that you're ready for whatever comes your way.
Just remember, seeking out professional help is nothing to be ashamed of. In fact, it is one of the smartest things you can do for your financial future!