What happened to Hannah Minx? Real reason for her disappearance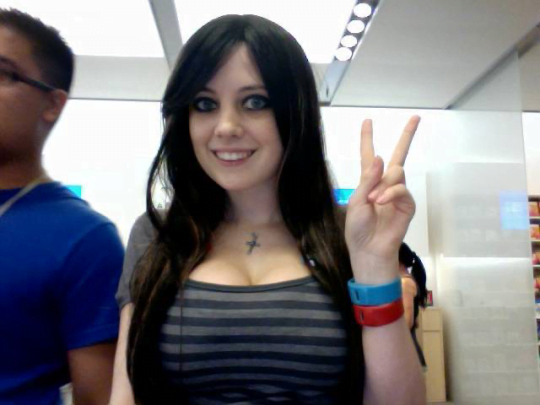 Youtube has given vast opportunities to many content creators in the last 2 decades. Many of them came from nowhere and gained popularity and immense wealth overnight but disappeared mysteriously.
Stars like Hannah minx, Spy kitten TV, Marina Joyce, etc. were among those who went viral in no time but their disappearance is still a mystery. 
Here, we are going to talk about a youtube star Hannah Minx, Famously known for vlogging and showing Japanese culture but one day without any information or news she left the platform and most of the fans were curious to know what happened to Hannah minx?
Who is Hannah Minx?
Hannah Minx was born on Halloween in 1988 and she suddenly disappeared a little over two decades later. Suddenly and out of nowhere.
There were many theories and questions about her sudden disappearance from her youtube channel. but not only these surprisingly her Twitter and Facebook accounts were also inactive.
Fans have been on the hunt to discover where she went and what happened to her even now 8 years later.
Hannah Minx Personal Bio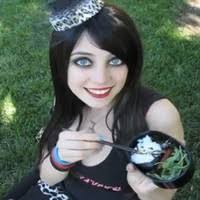 | | |
| --- | --- |
| Real Name | Hannah Wagner |
| Date Of Birth | 31 October 1988 |
| Nationality | American |
| Age | 33 |
| Studied at | Sofia university |
| Youtube Channel | MissHannahMinx |
| Marital status | Married |
| Spouse name | Krism |
| Number of Children | Two sons |
| Currently lives in | Northern Kentucky, Uk |
| Net worth | Not disclosed |
Hannah minx background
Hannah minx whose real name was Hannah Wagner was an American Youtuber and vlogger is known for her Japanese learning videos.
She was born on 31 October 1988, 33 years ago. While living and studying abroad at Sofia university A private university in Tokyo Japan. She began to make videos that related to her interest in the Japanese language and culture. Her content consisted of education-oriented videos called jwowws or Japanese word of the week videos.
Hannah was also known for her kirwa inspired look in anime costumes. and had a large following base that ranges in ages. She was also the inspiration for an app called dressminxie. Back in 2012, a mangler based on her Hannah minx persona was set to come out during the san Diego comic-con event.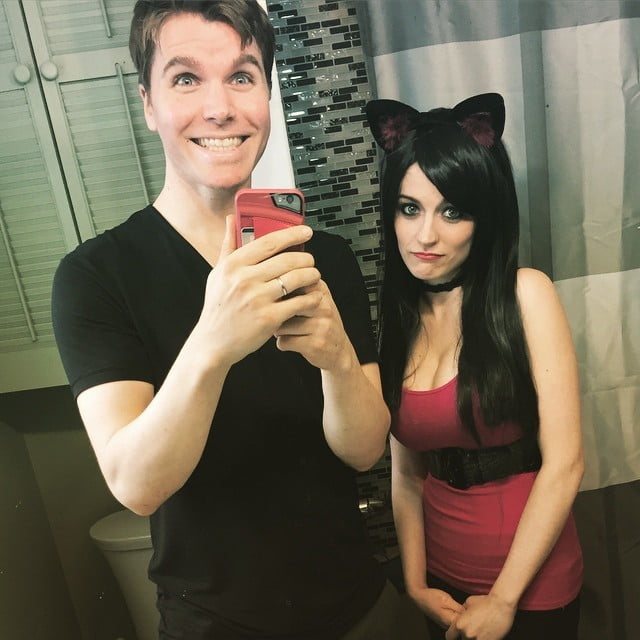 Hannah joined youtube in 2008 but did not post her first video until march of the next year. Her popularity increased rapidly with her most-watched video attaining well over 10 million views. Her subscribers came for her Japanese word of the week videos but stayed for her cute Japanese style and cheery attitude.
It seems to have Hannah minx had a sweet personality and the videos she posted were of interest to those wanting to learn Japanese.
However, her videos have been deleted after her disappearance with very few still remaining on her youtube channel misshennahminx.
Popularity of Hannah minx
Aside from youtube, she worked on two different movies the devil's carnival which came out in 2012, and sleigh Bellas which came out in 2018 both were filmed to completion and shown and all her parts were already recorded before her disappearance.
what's odd is that Hannah minx disappeared in 2013. not only did she stop posting videos on youtube but she disappeared from social media like Twitter and Facebook because of this there's been a great of speculation about what happened to her and where she went what made these movies even stranger is the names and themes of both films.
the devil's carnival about a group of people stuck in an evil carnival theme park and slay Bella's a movie about Santa Claus and the demon Krampus who takes the lives of many people and wrecks havoc on three young girls' lives Hannah's last youtube video was posted on August 9, 2013, and has since been put on private view her last post on Twitter and Facebook was on October 13th, 2013 just a couple weeks before Halloween and her 25th birthday.
the last video that's still on the channel is about the san Diego comic con and her last tweet is about the new york comic con only 26 videos remain on a youtube channel and all of them are about Joel and japan related content.
her Twitter has 1420 tweens and her last Facebook post is the same as her Twitter it has over 190 000 likes but like the rest of her platform it's not since been updated although not posted by herself Hannah minks was last seen at a birthday party in the bushing and the rookery bar on December 13th, 2013.
it seems the most recent sighting of Hannah remains the movie broadcast in 2018 which was filmed before her disappearance there have been many theories about what happened to Hannah ming and why she disappeared so suddenly from the internet from reduction to losing ownership to her content to giving up to getting married and choosing to focus on her partner and children.
Conspiracy theory behind her disappearance
People have been curious and suspicious about what exactly happened to Hannah one theory is that Hannah was involved in an accidental car crash and had passed away from the injuries however to the relief of fans and friends further investigation proved that it was another 18-year-old female by the same name.
Theory 1
some people think she simply ghosted and disappeared either because she was being harassed by fans or because she no longer wanted to post videos apparently she had previously done the same thing before at a time when she was making videos about french and smoking at the time Hannah deleted everything and disappeared for a little while before reappearing with her new jay well content.
however, this time she never did reappear which made this theory a little less likely than the others some people believe that Hannah was abducted but that too does not have enough evidence to be likely this is because Hannah had many friends and family and enough of a following of fans online and in person at comic-con events to raise enough suspicion and push people to look for her and open a missing person's case with the police if Hannah had indeed been abducted or lost there likely would have been a lot of news and updates online searching for her and asking for intel on her whereabouts.
knowing the number of fans and followers she had anything from abduction to loss of life likely would have been publicized.
Theory 2
another theory is that Hannah simply got married and moved on this theory comes from a fan who is close to her and was added to Hannah's Facebook friends list when she used to accept friends online the fan claimed that in addition to getting married Hannah lost the rights to the Hannah minx trademark and decided to leave her brand and the persona behind rather than fight for it there was allegedly a post that showed Hannah was married and even had children but the post which was on Reddit has since been deleted another personal friend on youtube has said on video that Hannah is now happily married and focusing on her family and personal life.
it's criteria that much of the information linked to Hannah's disappearance tends to resurface around October and Halloween some time ago in October 2016 comment circulated on youtube claiming that a new account resurfaced and that it was Hannah minks herself but that they were using the name of leminxend.
the channel which gained a little over 1900 subscribers posted a video claiming that she had
indeed got married and decided to move on from the platform it stated following I am married and have children, therefore, decided to stop youtube and social media to focus on more important things my manager earned the rights to the hanaming's trademark so instead of fighting to get my channel back I decided to leave it to end quote it got over 5000 views.
Real reason for Hannah minx's disappearance
however, there is no way to confirm or deny whether this was Hannah or someone posing as her in the video itself is not very convincing and many fans stated it seems quite out of character for her although some fans feared she might have passed away.
more investigations revealed there had been no registered deaths in the name of Hannah Wagner meaning that more than likely Hannah minx is still alive and doing fine despite that, it seems likely that Hannah minx will not be returning online either to youtube or any other form of social media and certainly not in the public eye a lot of time has passed since she disappeared seven years ago and much of the evidence points to her moving on from the internet although this may be disappointing to our fans it's likely that Hannah is simply happy
and content in our married life and has changed her lifestyle still fans and followers can go back and watch what remains of her videos.
however, Hannah minx had a successful youtube channel and it's clear that Hannah had an impact on people we can all hope that the theories about her marriage and children are true and that Hannah is living a happy and fulfilling life no matter where she is or what she's doing so what do you guys make of these theories about the disappearance of miss hallowings.
FAQ
Yes, Hannah minx is alive and living with her husband and two sons in Northern Kentucky.
According to her last youtube videos she wants to stay away from fam and focus on her family. She got married to Krism and since then she's away from all social media platforms.
Hannah minx's youtube channel name is MissHannahMinx.
She used to make videos that related to her interest in the Japanese language and culture. Her content consisted of education-oriented videos called jwowws or Japanese word of the week videos.