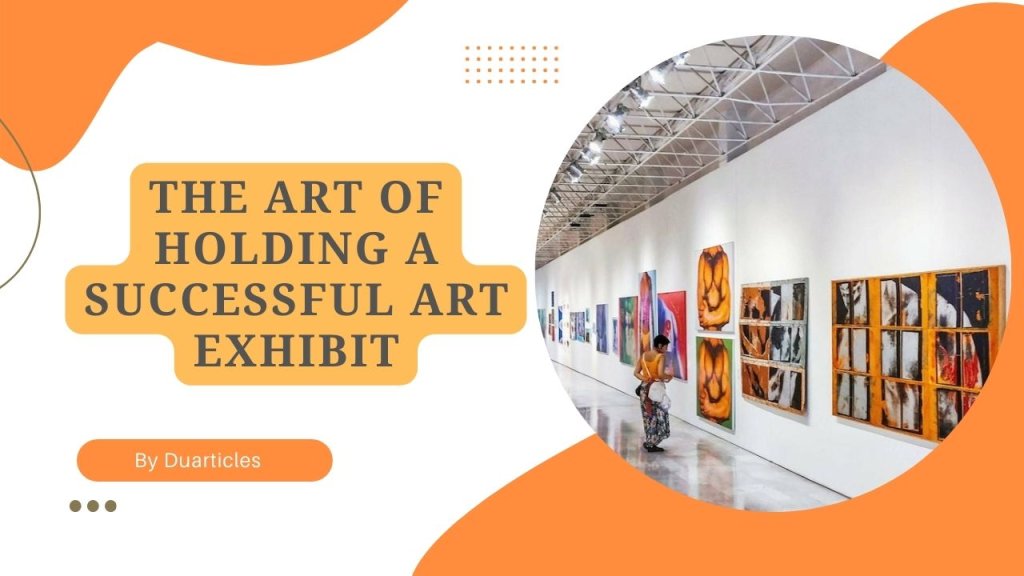 Putting on an art exhibit can be a great way to showcase your artwork and gain recognition in the art world. However, it takes a lot of planning and preparation to ensure that your event is successful. Here are some top tips and tricks to help you hold a successful art exhibition.
What Is an Art Exhibit?
An art exhibit is a collection of artwork showcased in one public place, typically an art gallery or museum. Exhibits are usually organised around one particular theme, such as a certain artist's works or a specific genre or movement within the arts. They can also feature more general themes such as landscapes, portraiture and abstract art. For multi-theme exhibitions, they are typically sectioned by a portable room divider.
Here are the types of art you can showcase in your exhibit:
Paintings – Paintings are one of the most common forms of art to display at an exhibit and can range from traditional works such as landscapes and portraits to modern abstract art.
Sculptures – Sculptures are a great way to add interest to your exhibit. You can display sculptures made from wood, metal or stone. You can also try something more unusual such as ice sculptures or kinetic art.
Photography – Photography is another popular form of art for exhibits and can include traditional black-and-white photographs, digital images or even video installations.
Prints – Prints are reproductions of artwork that have been printed on paper or canvas. These prints can range from classic etchings and lithographs to contemporary digital prints.
Digital Media – Technology is rapidly changing the way we view art. Digital media such as video, animation and interactive installations are becoming increasingly popular to display in an art exhibit.
Installation Art – Installation art is an interactive form of artwork that incorporates the environment in which it is displayed. It often involves large-scale objects and can be an immersive experience for viewers.
Create Detailed Plans
When planning your event, it's important to create detailed plans for every aspect, including space layout, catering and other logistical details. This will help make sure everything runs smoothly on the day of the exhibition.
Choose an Appropriate Venue
It's important to select a venue that works with both your budget and artwork style. Consider factors such as size, lighting and accessibility, as well as any nearby amenities that may be needed.
Promote Your Event
Promotion is key when it comes to getting people to attend your exhibition. Make sure you use all the available platforms, such as social media, flyers and email campaigns. You should also consider using printed materials for more traditional promotion methods.
Don't Overlook Security & Safety
The safety of your guests and artwork should always be top priority when planning an art show. Make sure security measures are in place to ensure everyone's safety during the event.
Follow Up With Guests
Don't forget to thank your guests for attending! Following up with them after the event is a great way to stay connected and ensure they remember your exhibition.
By following these tips and tricks, you can be sure to hold a successful art exhibit. Just remember to plan ahead, choose an appropriate venue and promote your event, and don't forget safety and security. Good luck!