Bitcoin's escalating importance in banking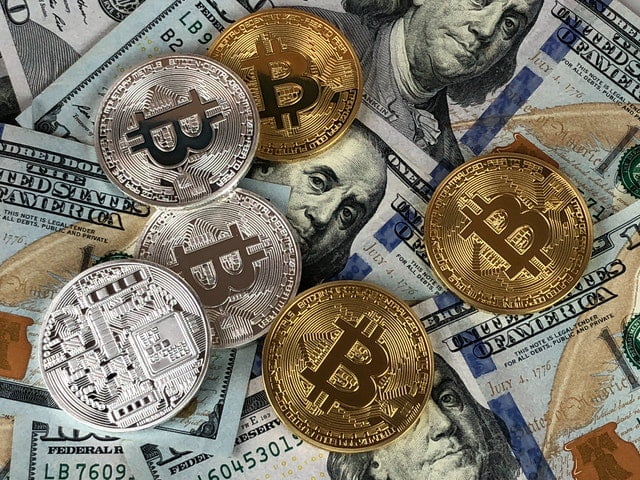 The main appeal of Bitcoin was that it would allow users to perform financial activities just by using their digital identities, without having to depend on fiat currency issued by a national central bank or a trusted intermediary such as a commercial credit card provider. Bitcoin appeared to be on a roll. El Salvador proclaimed the cryptocurrency legal currency in early September, enabling it to be used for transactions. However, despite its technological glitz, Bitcoin suffers from fundamental flaws that prevent it from becoming a plausible means of payment for money transfers.
Some analysts believe Bitcoin prices will exceed $200,000 in late 2022 or the beginning of 2023. Many financial intermediaries and banks have devised methods for you to participate in the league without investing. What are these alternatives, and how secure are they? Learn them here below:
Banking Accounts
A few cryptocurrency savings accounts have sprouted up in the past few years. Consumers can earn Bitcoins by depositing money. The risk is that, unlike conventional banking, they are not covered by the Federal Deposit Insurance Corporation (FDIC). Hence, it is necessary to check those accounts and platforms on the Financial Conduct Authority (FCA) website. All you need to do is enter the platform's name or the broker, and his name appears, then he is licensed; in case it doesn't, then he is not licensed.
Crypto accounts may be rewarding for you if you are still prepared to take the risk. BlockFi, with a 7.5 percent annual percentage yield, and Outlet Finance, with a 9 percent annual percentage yield, are two institutions that offer substantial returns on deposits. In addition, they don't charge any joining fee or a yearly subscription to be a member. Because of its money lending business, it can provide such high returns. In addition, it gives customers funds to invest in cryptocurrencies.
You should use caution when purchasing bitcoins. Bitcoin mining scams were common in the early days of the bitcoin trade. Mining is a term used to describe the method of making cryptocurrency. Many investors lost money on passive income initiatives like "invest in Bitcoin mining." In addition, wallet scams that urge users to reveal their "private key" have been identified. Anyone with your private key can transact with your Bitcoins.  That's the reason you should not provide your bitcoin to anyone. And in case you did the opposite, be assured that fund recovery companies aid you in bitcoin scam recovery which includes chasing down the scammer and getting your coin back. They are trained and have gained experience in leading large-scale, complicated investigations. They examine the matter on behalf of their clients and gather the necessary facts and documents to file the case. When it comes time to arrest and retrieve assets, they will also assist the witness in court.
Paypal Payments
PayPal, the prominent mode of payment, has been consistently innovating to keep its consumers engaged by adding new features. The most recent innovation is the ability to use bitcoins on their platform. As a result, users will be able to buy, trade, hold, and pay for their purchases with cryptocurrencies in the coming year or two. 
They've now made it possible for the service to accept four other cryptocurrencies: Bitcoin, Ethereum, Litecoin, and Bitcoin Cash. This option is available to Premier PayPal and personal PayPal account holders. The use of cryptocurrency for business accounts has been blocked.
Debit and Credit Cards
Debit
Banking firms have indeed introduced debit cards. These cards can provide you with Bitcoins and other cryptocurrencies in exchange for your purchases. For example, Crypto.com Visa Rewards Card is one type of prepaid debit card that can earn you 1 to 8% back on your purchases. The amount of cryptocurrency determines the rate of return at stake and the card's tier. The numerous options are as follows:
Midnight Blue – initial tier or simplest version, 1% back with no investment pledged
Ruby Steel is in the second tier, with a 2% stake and a $400 promised investment.
Royal Indigo and Jade Green – third tier, 3% back with a $4,000 stake guaranteed.
Frosted Rose Gold & Icy White – fourth tier, 5% back with a $40,000 stake guaranteed.
Obsidian is the highest tier, with an 8% ownership and $400,000 guaranteed.
Each tier of Crypto.com Visa Rewards Card is limited to a specific number of ATM withdrawals. There are no yearly maintenance fees for this property.
Credit
The number of players using cryptocurrencies to operate in the credit card industry is enormous. They provide a variety of perks and provide cryptocurrency as a reward. They all work in different ways and have other fee systems and procedures. BlockFi Bitcoin Rewards and SoFi are two of the most major credit cards.
MasterCard has also partnered with SoFi, and its SoFi Credit Card is a Top Rank MasterCard. In addition, it offers additional bonuses and benefits in addition to the standard ones.
The bank's cryptocurrency rewards make it easier than most to earn Bitcoins or any other cryptocurrencies. Savings accounts offer a high rate of return as well. However, when dealing with cryptocurrency, one must use caution. Before investing in this kind of credit derivatives, you really ought to study the fine print.
Wrapping up
The technical revolution that Bitcoin has sparked guarantees a promising future. Authorities will have to play an essential part in mitigating the technological, financial, and social risks while adopting the revolutionary potential of this blockchain technology for the welfare of their citizens.