Is Mediabay a scam | Read before you buy a subscription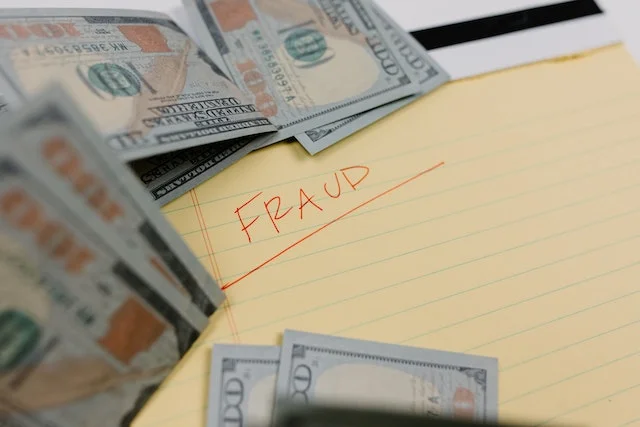 Entertainment is a daily need of any human being; nowadays, things are readily available on mobile, tablets,s or laptops.
A decade ago people were bound to watch their favorite tv shows or movies on television or in movie theaters.
However, today various streaming platforms like Netflix, Roku, Amazon prime videos, etc are working on a subscription-based model where users can pay monthly and watch available shows, movies, and series on that platform.
But these popular streaming platforms are quite expensive and the majority of shows are in English, French, and Hindi.
As a result, a plethora of small scaled streaming platforms have popped up that charge less money from the user and give leverage to their customer to choose whatever they want to watch.
Mediabay is one of the similar streaming platforms that have gained popularity in no time just because of its vast features and variety of content available on the platform.
Unfortunately, there is chatter on the internet about mediabay scam. Although the reason is still not clear how mediabay scammed users and is this news even legit or not.
So, let's see is mediabay a scam
About Mediabay
Mediabay is an online streaming platform that works on a subscription-based model where users can pay for the movie, series, shows, games, music, and audiobook they want to access.
mediabay is not only a streaming platform, watching sports, playing games, listening to music, access to software, and the unlimited ebook is accessible in one subscription and that makes it distinctive from similar platforms.
Mediabay services
Unlimited sports
Unlimited games
Unlimited eBooks
Unlimited music
Unlimited streaming
Unlimited software
Unlimited audiobooks
Users can pay via different options such as visa, Mastercard, American Express and discover.
The company is based in jamaica and it is providing service online since march 2020.
Is Mediabay a scam
No, mediabay is not a scam because there are no negative reviews about that platform given by any of their subscriber on social media platforms, review sites, and forums.
Even I was curious to know why people are searching about mediabay scams and to find out I did try to make an account on that and purchase a subscription just to see what will be the result.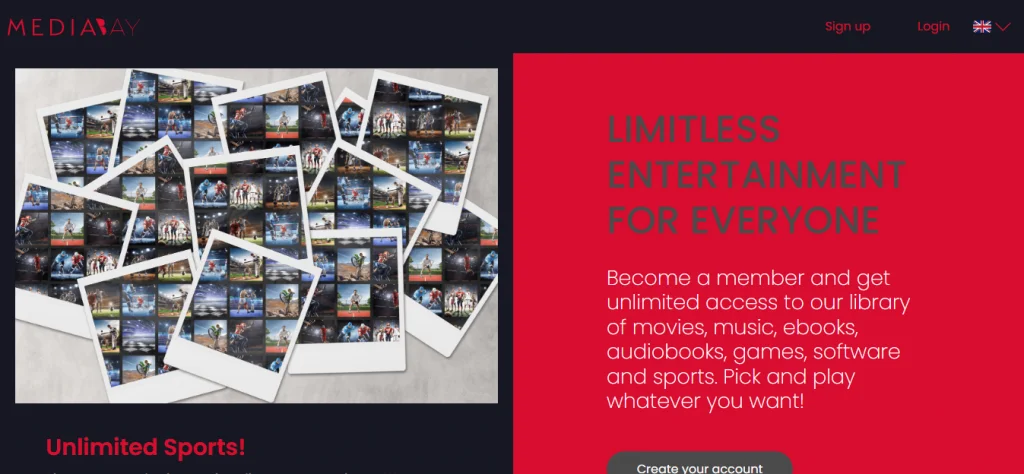 First I googled the website and the first interface was like this. I skim through the whole site and its pages and click on the signup button.
Then fill all the required details to signup like email and password but sadly error occurred I repeat this step 4-5 times but could not make it.
Seems like the website is not working or they have shut down the operations.
Moreover, I checked other pages like privacy, customer support, and terms and conditions but did not find anything suspicious.
Can you trust Mediabay.me
According to data available on the internet and research done on this phenomenon, I would suggest do not buy a new subscription from mediabay.
The reason being, Platform has not disclosed any information regarding its active subscribers and what type of content is available on this site. only an overview is available on the homepage
Moreover, no pricing is mentioned and the subscription model is described anywhere.
For platforms like mediabay social media is not less than a treasure because it's an ideal platform for their marketing and customer acquisition but they are not present on any social media channel.
However, from these points, we can not conclude that mediabay.me is a scam but it is better to stay away and not lose money.
You can check other similar scams like opapps.net scam and cloutzap scam
Conclusion
This article was intended to make our audience aware of this type of scam and how to stay away from money-making sites.
Online fraud is very common nowadays but you can educate yourself by reading similar articles and staying safe online.