Opapps.net Scam| Facts you must know about it in 2022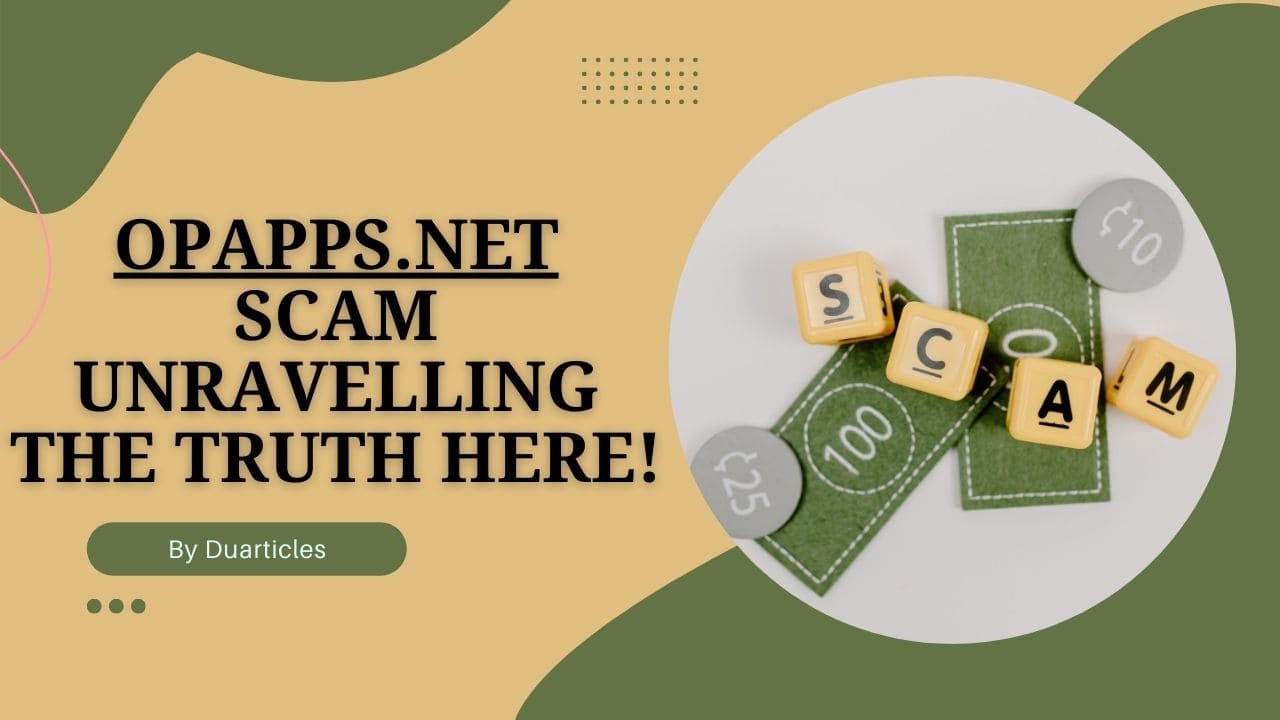 We will disclose the truth about the Opapps.net scam and help you to determine whether this website is legit or not.
Every other day, a new scam is coming up in the limelight on the internet.
It has become way easier to come on the internet and by leveraging facilities anyone can make money online.
However, some culprits are taking disadvantages of this and trying to make money by fooling internet users who want to make some extra bucks part-time.
Opapps.net scam is one example of this type of scam people are becoming victims of.
Let's see how Opapps.net works and how a user can find out whether to trust these types of sites or not.
Opapps.net scam
Users from social media and youtube, We have gathered many stories about how Opapps.net scam happened.
Basically, a website was claiming the user can come to the site and from available applications download any game or software.
After the successful download user has to perform some steps as instructed by the website.
Once the task is completed all the data they ask for must be filled on the server and after completion of this step, a user gets the money as a reward.
However, many users came to the site and completed all the tasks but never received their payment.
So, opapps.net was earning money from these mobile apps and software by telling its users to download the application but never credited this amount to their account.
Also, the website was running ads and other stuff on the site to make some extra bucks. Thus people started chattering about this scam for a few days.
Also Read - How to use snapchat in browser
About Opapps.net
Opapps.net is an online site that claims that users can make money by downloading the different mobile applications from their site and installing them on their mobile phones or PC.
What users need to do is after downloading is completed surf the application for 30 sec or whatever instructions are given by the site Opapps.net and upload data to the server.
Depending upon what application has been downloaded and how many have been downloaded the amount will be given to the user.
However, we did not find a particular page on the site explaining how their business model works or any supporting document on their social media channels.
How Opapps.net works
This is just a demonstration of how this site works. We recommend our readers not to perform this step because this can lead to a harmful to your mobile or PC since the download source is not verified.
Step 1. Open Opapps.net in google and you will see the homepage of the website where different applications are listed and a search bar is there too.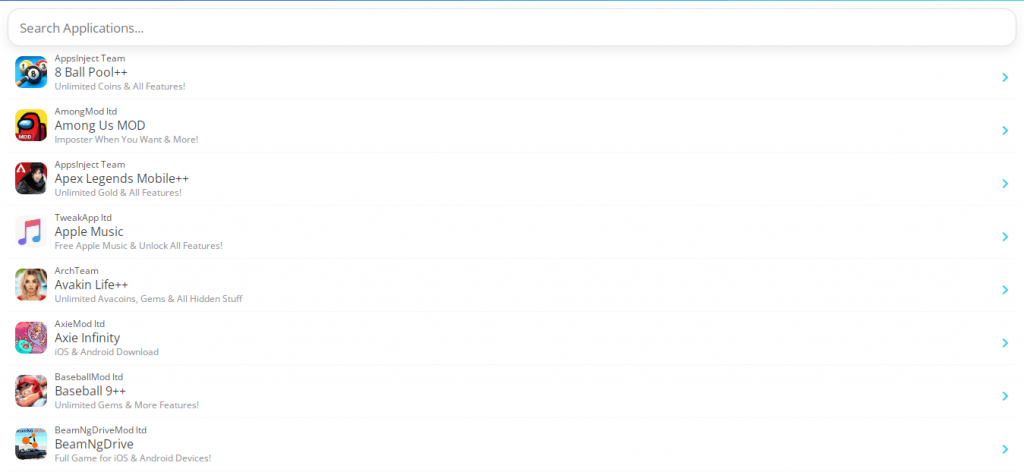 Step 2. Once you click on any game next screen will appear like this and ask you to start injecting. *required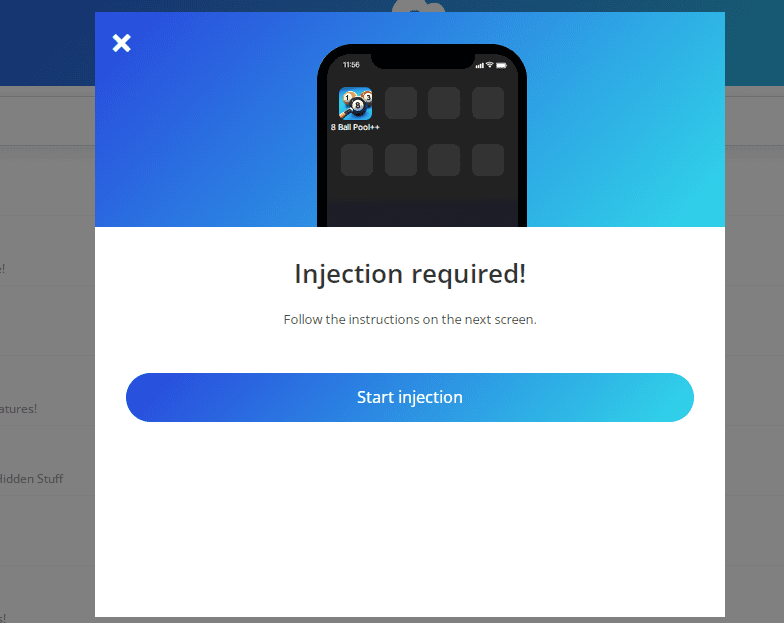 Step 3. Next, you click on the start injecting This screen will appear and the injection will start. we can assume download packages are getting loaded for downloading from the server.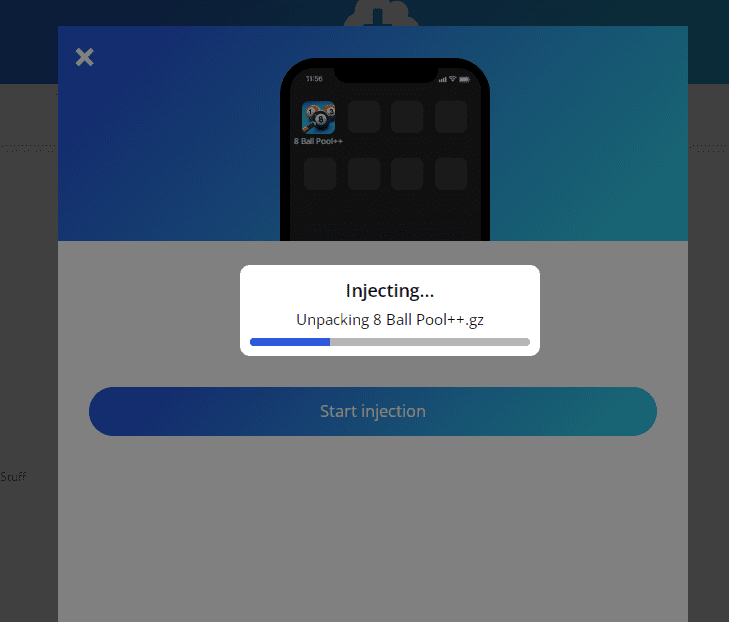 Step 4. The final step is human verification where the user is instructed to install the application and do as follow. At the end upload data to the server.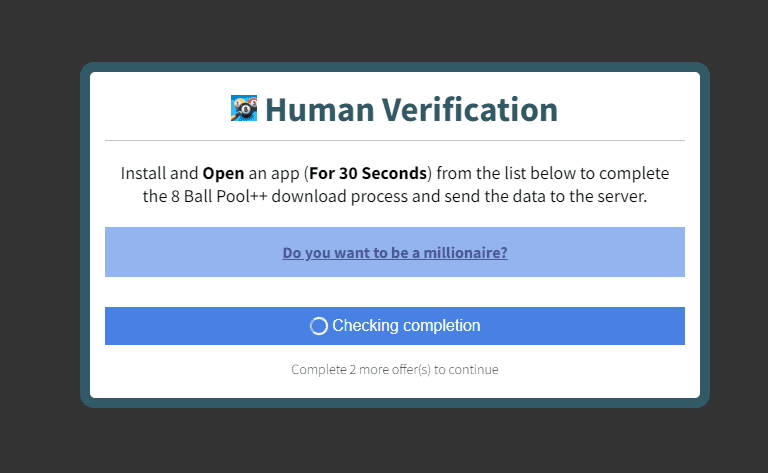 Is opapps.net safe
No, we would never recommend this or any similar sites to our users.
There are many reasons to conclude Opapps.net is not safe and you can identify this by yourself also.
Here are the reasons as follows
The domain is very new( 1 year old)
No contact information
No About us page
Lack of branding
No social media presence
No terms and conditions are disclosed
Money withdrawal steps are not mentioned
No safety guidelines are there for the user
Looks malicious and spammy
Asks to download packages from a third party that can be malicious
No user reviews anywhere on the internet
No chat or contact support
These reasons are enough to tell if a website is safe or not for users. This is our personal review after analyzing the full website.
How to identify spammy sites like Opapps.net
It is not hard to identify malicious websites like Opapps.net from the internet. Here is a step-by-step guide you need to check.
Firstly, check the website UI-UX if the design is proper and the website is well maintained then it is a green signal.
Check for website security like if the website is running on HTTPS or not. Because every website needs to have an SSL certificate in order to keep user data safe.
Check for the contact page, do they have a contact email or contact form to reach out to the officials? If yes then go ahead.
If a website asks for personal details like credit card or debit card information then this is a big no. never share your data with any suspicious sites.
If there are so many advertisements and popups on the website then kindly avoid that site too.
Do not download anything from open sources because files might contain malicious viruses in it.
Look for the privacy policy page or the about us page to understand more about the site.
Lastly, check for third-party reviews like social media, google, or somewhere else to better understand.
If the website lacks the majority of mentioned points listed above then avoid using those platforms for your betterment.
There are similar scams like the 310drip.com scam, Ledapo.com, melelly reviews that you must read and understand the pattern of these types of frauds online.
Final Words
We have researched facts and figures online to write this article and let our readers know about Opapps.net scam.
These types of online scams are normal nowadays and there is the only way to avoid these scams is to educate yourself about the basics of cyber security.
Read this type of article and understand the pattern used by these scammers.