Omegle vs Chatous – which is better & Why? (2022)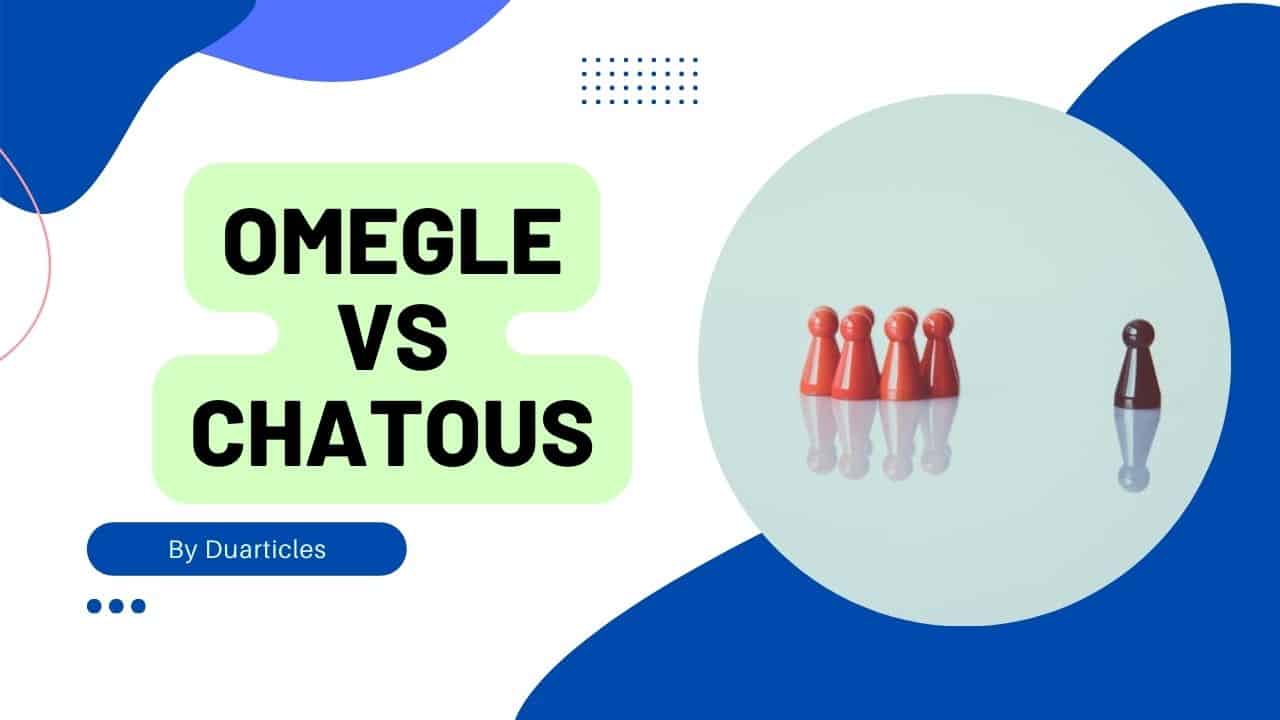 In this article, we will compare two leading random video call platforms Omegle vs Chatous.
Basically, most people are confused about whether to use Omegle which is a renowned platform available for the last decade and youngsters are mad about it.
On the other side chatous a pretty new platform in comparison to Omegle but it has already grabbed the attention of a noticeable audience.
So, let's see the main differences between these platforms and which one you should choose as a user.
Omegle Vs Chatous
The main difference is Omegle is a free-of-cost platform where users can go and start using it without paying anything whereas chatous is a hybrid where the user has to pay money to take advantage of premium features.
What is Omegle
Omegle is a social media platform available web-based only that allows users to come and chat or video call with random strangers around the world.
Omegle does not charge anything in terms of monetary value to use its platform.
Users can access helpful features like Interest-based matches, college students, and unmoderated sections.
What is Chatous
Chatous is a similar platform to Omegle and is only available on Android and iOS platforms.
Here, a few useful advanced features are available to make users satisfied but it charges money in return.
Mostly, users consider this as an Omegle alternative.
First Impression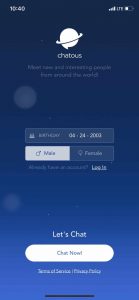 Chatous is available in mobile applications and I must say it has a very compelling UI.
Once an application is installed and the user taps it first asks for the Date of birth and gender.
According to this, it will match with other available users.
In contrast, Omegle is only available on the website so users have to use it in any browser.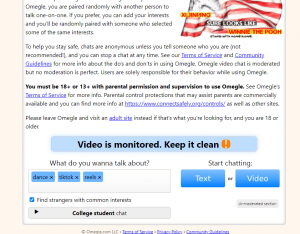 Moreover, no fancy design is used by omegle it has a very simple and sober design.
When the user clicks on the website it gives two options either choose chat or video call no other information is required.
In this segment chatous is a clear winner.
Platform Security
To use Omegle users do not need to signup or log in through any email id or phone number.
Any user can go on the site and start chatting without sharing any personal information.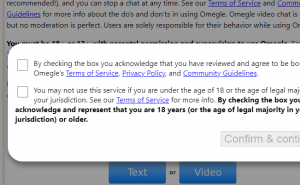 But before using the user of its service has to confirm by clicking on the checkbox to confirm that he or she is 18 or 13 years old.
Apart from this information, Omegle asks for camera and audio access while using video chat but if the user chooses to text chat then this permission is not necessary.
Whereas, chatous is an application it works on a subscription-based model.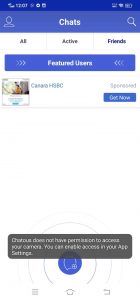 If users want to access basic features then no login or signup is required but if he/she purchases paid plan then it is required to provide their email id for authentication purposes.
Also, it is a mobile application so when the user opts for video chat it is required to give some permission like Camera access, microphone access, and media and file storage access.
So in this segment Omegle is a clear winner.
Value for money
Since its official launch Omegle is a free platform so there is no question of comparing it with anyone.
But, yes it has some limitations like users cannot decide with whom to chat in terms of gender and age.
The only option Omegle has is to find people with interest. Here, users can enter their interests, and people with the same interests will be matched.
On the other side, chatous provides many advanced features to its paid users.
Like user can create their profile, add hashtags, upload profile pictures, and select gender preference.
However, charges are very minimal and it is coin base system like purchasing coins with the amount and matching with people.
So, in this section Chatous is a winner for me.
Privacy
When using this type of platform user privacy is the biggest concern because these are not dating apps users mostly come on this platform for entertainment purposes only.
And for that reason, user privacy is a key factor.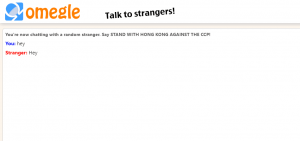 So, in Omegle users start using it there is no need to describe gender, age, or email id. Just go on the platform and choose where you want to chat or video.
Once both parties are randomly matched they can't to who is opposite side unless they are on video chat.
That is why in privacy I would prefer Omegle.
While chatous is an application made with so many features and it is more user-centric because it is paid.
Here if the user login or signup then he/she can make a proper profile where profile picture, interests, DOB, and gender details can be updated.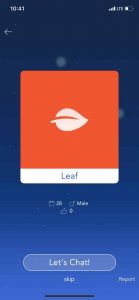 When a random match starts users can even select to chat with or skip by seeing their profile of an opposite person.
Overall it depends on the user how much information he/she would like to show. So, in this section
Omegle and chats are at the same level.
User Experience
Chatous mobile application is available on both android and iOS and no doubt from the UI point of view chatous is a clear winner.
Although, there is transparency between users too. Like no bots are there because the app is well maintained. Also, no fake users are there because authentication is required.
So, the overall user experience of chatout is extremely good and recommended.
Whereas, Omegle does not authenticate any user so anyone can come and start using it.
Due to this reason, many automated bots are on the platform for marketing purposes secondly, without authentication, anyone possesses a different identity and the chances of cyberbullying or theft increase.
In this part, chatous is a winner.

FAQs
Is chatous safe?
No, because the application asks for some unnecessary permissions from the user and the application is quite new so we can not trust it immediately.
2. Is chatous a good app?
well, chatous has really well-maintained and appealing mobile application available on android and iOS but whether it is worth paying for their services is still a debatable topic.
3. Is chatous a dating app?
Yes, chatous is a dating app quite famous in USA and Canada. Here users can meet random strangers on the bases of their interests.
4. Where is chatous based?
chatous is based in America and the user base is from the USA and Canada.
5. Is chatous private?
No, anyone can download the application from the play store or the apple store.
Conclusion
In the end, I can say that both platforms have their advantages and disadvantages. But Omegle is a winner from my side because it is an old platform and free so users can opt for this one.
If you have a budget and want to use premium features then you can go for chatous. Also, this article is not sponsored so all the reviews and comparisons are done by Duarticles.