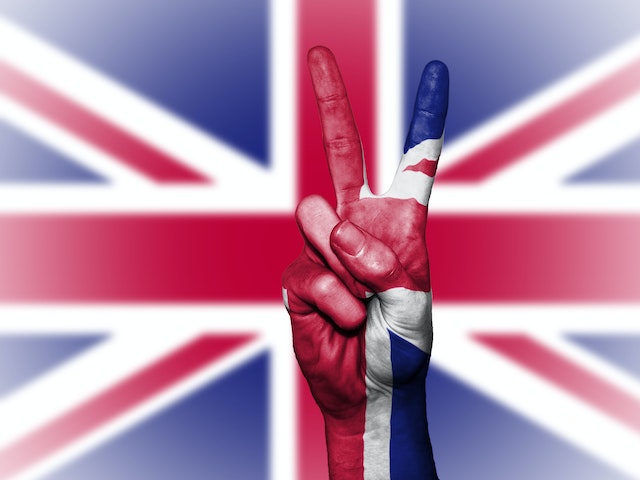 The diversity of the UK tourist attractions gives visitors plenty of options to choose from, especially if they travel with children. In fact, you will struggle to choose between places, trying to pack as much excitement as possible into your limited travel time. So, let's see the top places you and your children must see when traveling across the UK. Here are our top five choices in no particular order. 
Warner Bros. Studio Tour. Leavesden, Hertfordshire
So you know what the first words your kids will say stepping into the studio? "It's the alley from Harry Potter!" Can you imagine the excitement and surprise on their faces? Should we say anything more? Of course, any kid (and let's be honest, their parents, too) want to visit the magical world. Well, Warner Bros. Studio Tour is the closest you can be to the world you love so much.
Indeed, this tour is perfect for adults and children, as we all grew up on those stories together. So seeing a direct replica of these many familiar items, decorations, costumes, and buildings will make you smile from ear to ear. Just imagine yourself… well, the kids, walking into the Great Hall. Plus, this tour will open up some secrets about Harry Potter production and how they made magic on the screen.
Eden Project. St Austell, Cornwall
Speaking of magic, Eden Project is as close to real-life magic as it gets. Just a couple of decades ago, this prosperous, beautiful land was nothing more than an old clay pit. Nothing grew there. Nothing inspired. Today, it is hard to believe how empty that area was. The secret is simple. A group of nature enthusiasts decided to turn this piece of no man's land into a fruitful valley. Its purpose is to show how well humans and nature can co-exist together.
Such a simple idea has turned into a powerful movement that educates people about the harmonious balance between people and their natural habitat on the international level. You can visit the Eden Project to witness this miracle firsthand. Your children will love the futuristic domes structures which give you a space vibe and the diverse nature represented all around these domes. Beyond a fun cultural and botanical trip, this sight is also educational. It shows the future our next generations should strive to create. It's an important lesson for the youth to see. 
Camera Obscura and World of Illusions. Edinburgh, Lothian
It is always a pleasure to visit a well-planned interactive museum. Your children can learn new things without the slightest hint of boredom or indifference. They will want to touch and try everything they can see. And what is a better interactive museum for a child than a museum of illusions? The Camera Obscura and World of Illusions museum will be an experience your family won't forget.
Here, you have six floors of absolute fun and surprise. Though, keep in mind, you are up for a few challenges, too. After all, this place is famous for its riddles, puzzles, and games that won't be so easy to solve. But that's the good part. You will learn in the process. Also, bring some snacks and take a rest, because going through all floors won't be easy.
The good thing is you can later pay for essay online to learn all about the magic (science) happening inside those walls.
Stonehenge. Amesbury, Wiltshire
Stonehenge is one of the traditional tourist sights that you simply can't miss if you pass nearby. Seeing Stonehenge can be a perfect moment to speak to children about history and the ancient worlds of the first civilizations we know so little about. You can even engage your kids in solving this mystery during the ride. Plus, beyond seeing an extraordinary architectural structure, you may also enjoy the beautiful local nature. Organizing a nice picnic near the stones doesn't sound like a bad idea, does it?
Overall, it is an exceptional cultural and historical sight, not too far from other popular English cities, like Bath or Southampton. So, if you are already traveling to these palaces or want to leave London for a day, Stonehenge is the perfect place to visit.
Natural History Museum. South Kensington, London
We can't finish this list other than with the Natural History Museum. It is truly a place that every child and adult should visit at least once in a lifetime. There is a lot to see and learn in the museum. However, you really win if your kid is in the dinosaur stage at the moment. In such a case, the museum will be the most wonderful place for him, as they can learn a lot about their favorite creatures. From dinosaur remains to eggs, you will see it all.
Of course, you'll see the planet's entire history in the museum (if you ever choose to leave the dinosaur floor). It's a wonderful palace to spend an afternoon with children and tell them exciting stories about the people before us. Such a cultural trip can turn into an inspirational event, too. There isn't a better way to learn history than by interacting with it.