Top Useful travel products in the current travel industry in 2022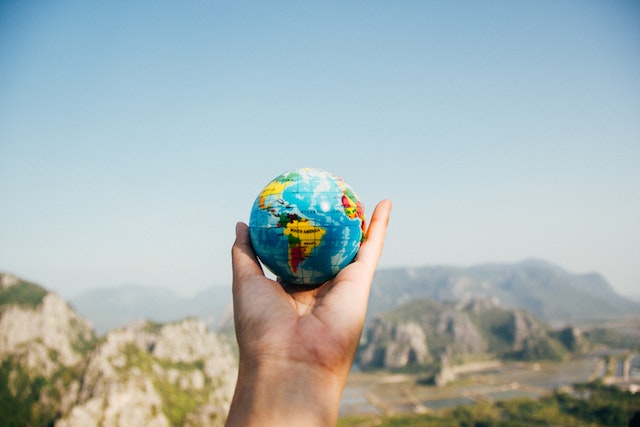 Find out what things you must carry while traveling in 2022. All product suggestions are based on the date and current trends in the travel industry.
We all love to travel to different places. Some people are fond of mountains and some beaches.
However, things that are necessary to carry while traveling whatever place you visit is going to be identical.
Here we have made a list of useful travel products in the current travel industry by researching on different platforms and taking feedback from nomadic.
Useful travel products in the current travel industry
1. Picnic Rugs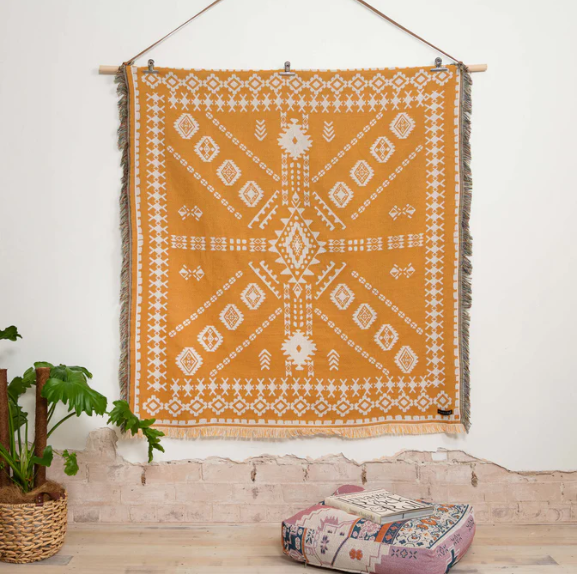 Picnic rugs are useful while traveling to gardens, beaches, or mountains. If you want to spend some quality time with family or friends in the outskirts area this is the best thing you must carry.
Picnic rugs are usually not that heavy and easily foldable so you can keep them in the car deck. Depending on the brand fabric and build quality can differ but overall usage will be the same.
Not only outdoor but it has many characteristics to use in indoor places as well. Use this as a long cover, use as a coverlet on the bed, or hang it on the wall as a great alternative to wall art.
The price starts from $100 and goes up to $1000 depending on built quality, fabric, material, brand, and usage.
2. Ebook
Suppose you are camping at a location where a mobile network is not available, your barbeque is ready and the weather is pleasant then what could be better than reading your favorite book? 
Carrying a physical book is quite hectic because it has its own weight and its paper so while trekking or doing adventure activities it is possible that books can be damaged.
So, in that case, ebooks are a great alternative. You can download free ebooks on your mobile phone or use a kindle which is handier than caring real books.
Also, buying different physical books can be costly but ebooks come at a low cost as compared to hard books. 
Then why not go for the ebooks? 
3. Powerbanks
The moment we listed the ebook in this list we were sure that our readers will definitely get this question in their mind.
What if our phone and tablet battery is dead?
For that reason, the third product in this list is a power bank. Power banks are portable chargers designed to recharge your electronic devices when you're on the move. Ranging in size from slim, pocket-sized devices up to larger, higher-capacity Power Banks – they can be used to charge smartphones, tablets, etc.
This product is useful when electricity is not available for days and you are unable to charge essential things like a phone, laptop, camera, or torch.
It comes in different power like 5000 MAH, 10,000 MAH to max 27,000 MAH.
Prices start from $20 only.
Also read: new baby gifts bubleblastte.com
4. Travel pillow
Travel pillows are usable while camping or picnicking. There are various types of travel pillows available in the market.
Travel pillows, according to experts, can support the neck and head and help with pain and discomfort associated with an upright sleeping position when traveling.
It really helps your neck to rest. While traveling in a bus or plane for a long distance due to uncomfortable sites it becomes a headache to sleep properly and place your neck somewhere so it does not hurt.
Travel pillow does this thing for you. It helps you to sleep well while sitting and give extra comfort to your neck.
Prices start from $25 only.
5. hygiene products
While traveling hygiene could be the biggest issue because you are in a public place and it is not manageable sometimes. 
To maintain hygiene there are some products that you can use like an intimate wash, sanitary disposable bag, wet wipes, waterproof toilet seat cover, etc.
These products have their different uses, pros, and cons so you can choose according to your needs.
Pricing starts from just $5.
6. Travel backpack
A specific style of rucksack made for adventurers and favored by travelers is the trip pack. Travel packs resemble regular rucksacks in appearance, but they also have the advantage of having shoulder straps, hip belts, and shoulder harnesses that can be zipped out of the way. In addition, a lot of travel bags feature hidden parallel stays that are intended to add additional strength because they are internal frame bags.
You can choose different styles of backpacks according to your usage like camping, tracking, picnic or hitchhiking, etc. 
Pricing starts from $45.
7. Earplugs
earplugs are often placed in the canal or above the opening to the ear canal. In the ear, typically in the canal or over the ear canal entrance, earplugs are used to provide. By covering the ear canal, they offer a defense. e defense by plugging the ear canal.
Earplugs are useful while traveling to avoid noise and you can sleep in peace. 
The price starts from $5.
8. Deodrant
We all know that in remote places when you go camping or tracking water is sometimes barely available.
Drinking water is hardly available so you can not even think of taking shower. Also, you rome around places and do physical activities so sweating is quite obvious and after sometimes your clothes stink too.
So it's a good idea to carry deodorant so in case taking shower is not possible you can spray it and feel refreshed. 
Prices start from $10.
Conclusion
There are plenty of things you must carry while traveling but in this list, we have mentioned only must-have.
Because there are many things you need to consider before taking things like weight, priority, and availability.
You can include other things as per your need this is just a general list.